No dream is too big!
I ALWAYS HAD A DEEP KNOWING THAT I WAS BORN TO LEAD A MOVEMENT THAT CREATES AND GENERATES POSITIVE CHANGE IN THE WORLD, BUT FOR MOST OF MY LIFE, I'VE PUSHED THAT KNOWING DOWN AND CALLED IT A CRAZY DREAM BECAUSE I HAD NO IDEA HOW I CAN POSSIBLY DO THAT!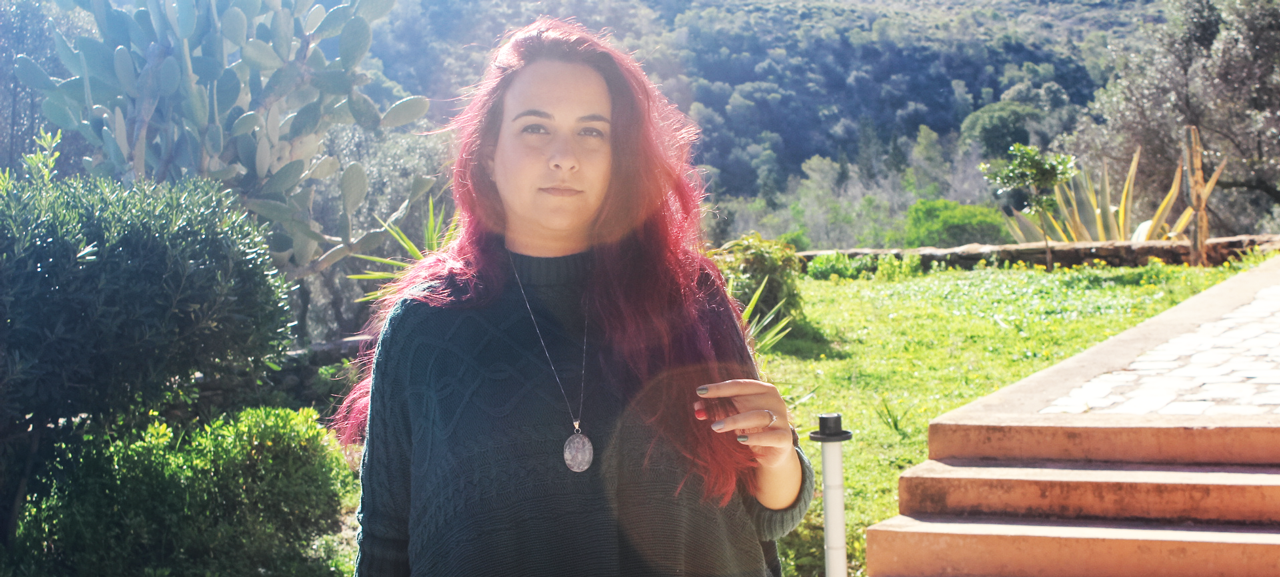 Hello I'm Dorra!
Let me tell you a little about me ♥
I'm Heartset Spiritual Coach, a Priestess of the Divine Feminine and an Archetypal Alchemist. I carry within me the gifts of sensing hidden vibrations and deeply buried emotions and seeing through the illusions of the ego in order to see the blocks and the different aspects of the shadow in myself and those who seek my services. I am naturally connected to other realms and I often communicate from those dimensions.
I am someone who values all beings and sees everyone as whole. I enjoy empowering women on their spiritual growth and discovery paths. I focus mainly on working with lightworker women who are feeling called to step into their sacred purpose and I help them clear the resistance they are facing, reshape their minds and shift their energy to show up fully on their sacred path. 
I'm also a writer and a graphic designer with a desire to add beauty to all things that I touch. Those who know me usually describe me as grounded and often tell me that my grounding energy brings calm and serenity to those who interact with me.
Following my spiritual awakening, I trained as an energy worker and was certified to practice spiritual reading and healing. In 2016 I started my first soul-based business while continuing to study and further my knowledge and training in spirituality, human psychology, leadership and coaching.
In June 2017 I started my journey as a spiritual coach with a focus on mindset, self-love, shadow work and light work. Now I have established herself as a coach and mentor for women who are on the spiritual transformational path. 
My Qualifications:
Coaching Certification – Specialising in Spiritual Coaching and Self-Confidence Coaching from WNCS and Master Coach Ahem Ben Othman
Leadership Certification from WNCS and Master Coach Ahlem Ben Othman
Priestess Initiation with Priestess Presence Temple and Ordained Priestess of the 13 Moon Mystery School Elayne Kalila Doughty
Energy Worker Certification from WNCS Vibes
Self Mastery Training – Sly Class –  with Odyssey of Ascension and Conscious Channeler Roxanne Swainhart
Bachelor of Art in Design and Graphic Advertising from the Architecture and Design College of Tunis (ESAD)
Other Self-Study Certifications:
Life Coaching and Hypnotherapy Certification from the Academy of Modern Applied Psychology
Life Purpose, Life Story, Art therapy and Group Coaching Certifications from Master Coaches Joeel and Nathalie Rivera and Psychotherapist Libby Seery
# of online video games I played
Business Hours
Mon – Fri 10am-2pm EST
Sat & Sun 6am-12pm EST